Latest News
SSLC PLUS TWO CASH AWARD: 2021-2022 വർഷത്തെ എസ്.എസ് .എൽ .സി ,... Read More.>>
APPLICATIONS INVITED LAST DATE 2019 SEPTEMBER 16 , 4 PM:

COLLECTION AGENTS-3

WESTERUNION & X PRESS MONEYTRANSFER AVAILABLE HERE:

WESTERUNION & X PRESS MONEY TRANSFER FACILITIES AVAILABLE HERE
---
Core Banking
With anywhere banking service, Open an account in one branch and operate it from any of our branches. The deposits made are reflected immediately on the bank's servers and the customer can withdraw the deposited money from any of the bank's branches.
ATM - Locate Atm
ATM Banking Service will be launching soon.

Using an ATM, customers can access their bank accounts in order to make cash withdrawals, Mini Statements, Balance enquiry etc.
SMS Banking
SMS Banking Service will be launching soon.
To Register yourself for SMS Banking contact our Branch.
For Pull SMS, please follow the below steps and send it to XXXXXXXXXX

Account Balance Query :-
Type SMS like MCRB BQ<14digit account no>
e.g. MCRB BQ 00161005004016

Mini Statement (last 3 transactions) :-
Type SMS like MCRB MS<14digit account no>
e.g. MCRB MS 00161005004016

Cheque Status Inquiry
Type SMS like MCRB CS e.g. MCRB CS 123456


RTGS and NFET
RTGS (Real Time Gross Settlement)
Beneficiary account credited within 2 hours in RTGS .
Assured transfer of funds
Reasonable rate of commission as compared to demand drafts and pay order
NEFT (National Electronic Funds Transfer)
Immediate remittance of funds by electronic mode of payment across India
Beneficiary account credited on the same day in NEFT (No limit on minimum and maximum amount to be transferred)
Highly secured / 'No risk' mode of funds transfer
LIC Standing
So by providing a standing instruction to Mullakkodi Bank to debit your account for the premium amount and send it vide a banker's cheque to LIC, on the due dates and months mentioned on your policy bond with out any charge.
LOCKER FACILITY
Bank offers you Safe Deposit Locker facilities to keep your valuables at a secure place Available at all branches. A Key Deposit to be kept with the Bank. Annual Rent is payable in advance. The rent may be conveniently paid from your deposit account with us. Nomination facility is available to the hirer of Safe Deposit Locker
Auditorium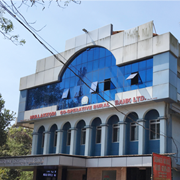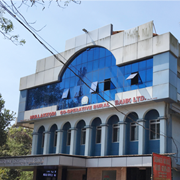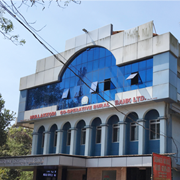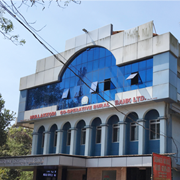 Mullakkodi Co-Operative Rural Bank's Head office is well equipped with a Auditorium.
Insurance for members
Mullakkodi Co-Operative Rural Bank provides Insurance coverage to all A class members